I always think that iphones have the best cases, while my cell has almost zero case choices (its pretty old, not gonna lie). Nevertheless, i still like to browse the case options for Iphones and I pulled out some that I think are very cute and fun! I think a phone case is like another cute accessory, almost like jewelry for your phones! If you have an Iphone (most of these are for iphone 4/4s and 5/5s) and are in need of a new case, or just like seeing some fun case ideas, browse on!
1 Kate Spade Iphone Cases
There's just something about Kate Spade accessories and stationary. These Iphone cases are just so cute and fun, especially the sushi one!
Speaking of cute and fun, these Mr. Kate cases are definitely one of a kind! I came upon the Mr. Kate site a while back while watching DIY videos on Youtube, and while going through their site, i found these iphone cases that caught my eye. These are great because the white frosting is made of silicon, and are great for protecting your phone so you dont have to worry about those accidental drops (ahem what do you mean?). They are also hand made by Mr.Kate, which i think is super cool as well. These are just adorable arn't they?
3 CM4 Q Card Case Iphone 5 - Pink (also comes in black) - Chapters Indigo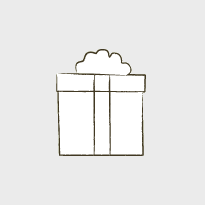 This is a handy case I found on the Chapters site, its a phone case that also acts as a wallet! For those of you who only have 2 cards and a bus ticket in your wallet, I think this is great because it just makes everything easier to carry and you have everything in one place, which is convenient as well.
4 Rifle Paper Iphone cases
Some more cute iphone cases I found at Rifle Paper. sigh, why do iphones get the cutest cases?
This is a case I am very excited about, and I think the make up enthusiasts out there will be too. It is a phone case/ make-up holder. I think it is similar to the customization MAC palettes, except this one has your phone attached to the other side. This case seems perfect for carrying around those touch-up shades without cluttering your purse, and can hold your Sephora and MAC shades! If you don't want to carry around make up in your phone case, you can put other things like credit cards or small bills in here instead.
Thats it for my case list! The Mia Case and the Mr.Kate cases are my favourite. What are yours? let be know in the comments!